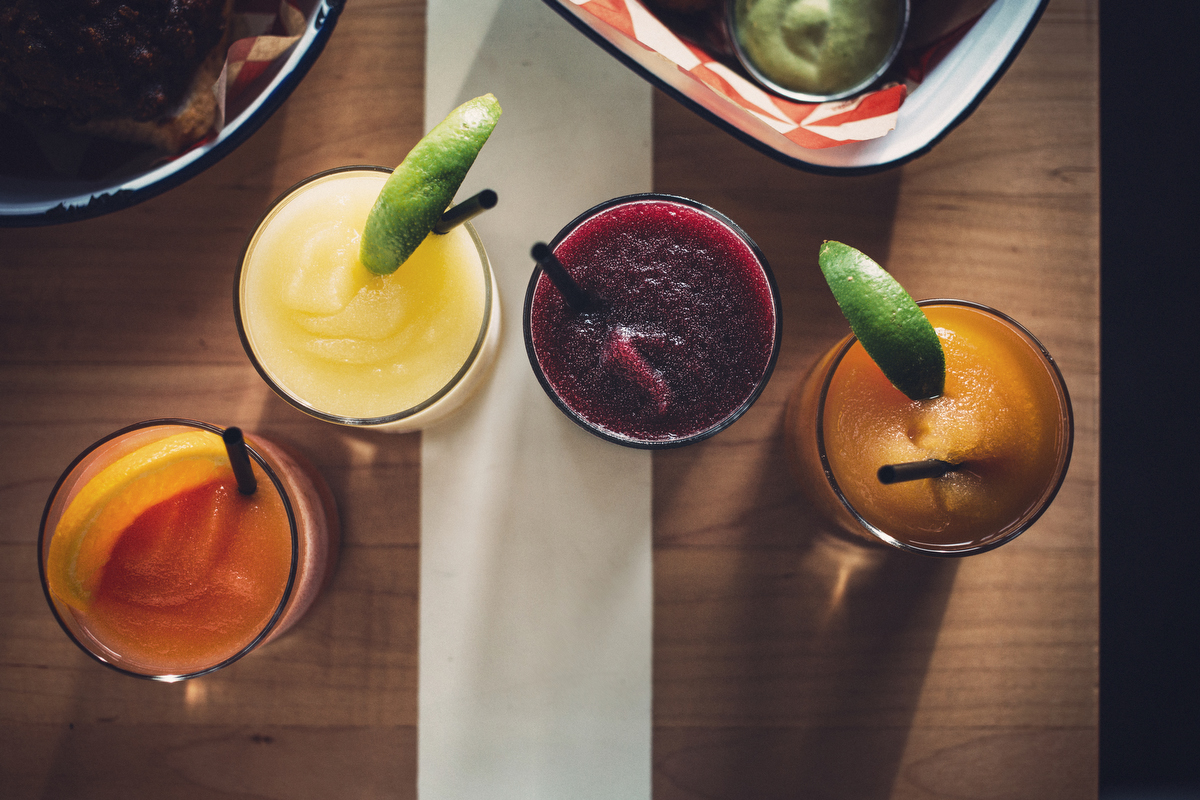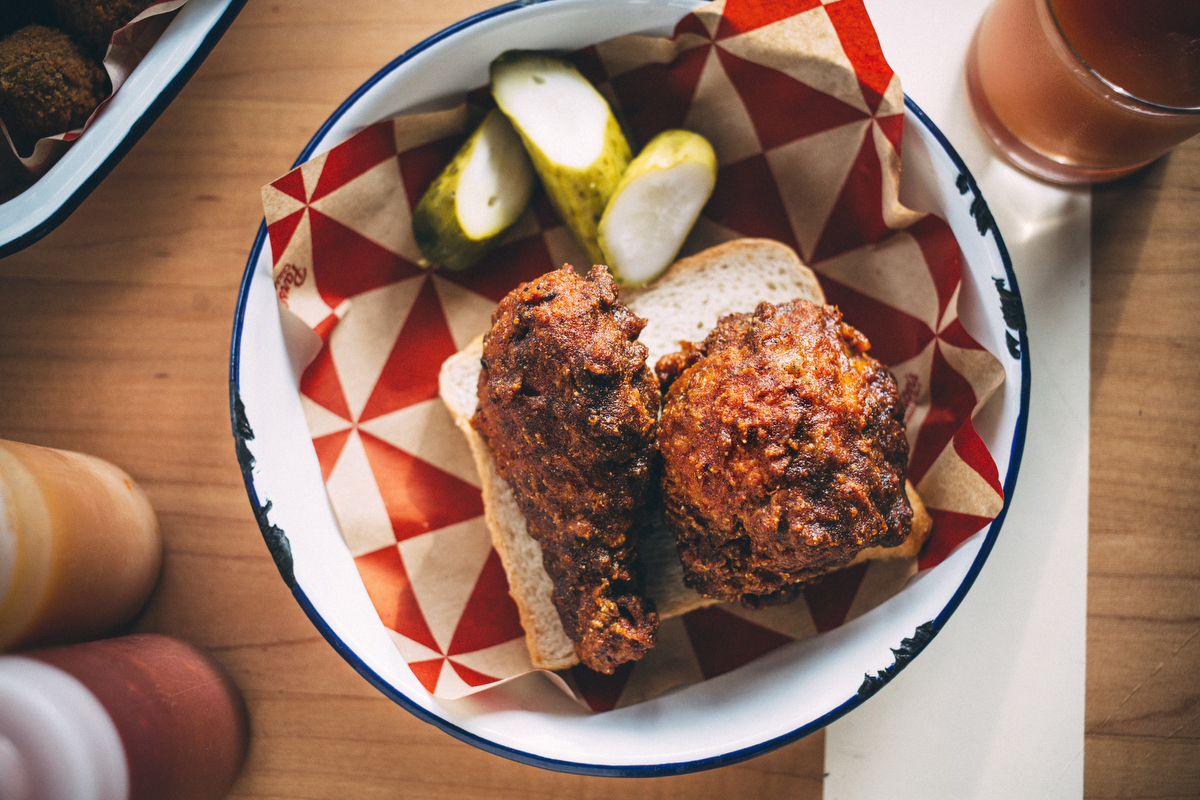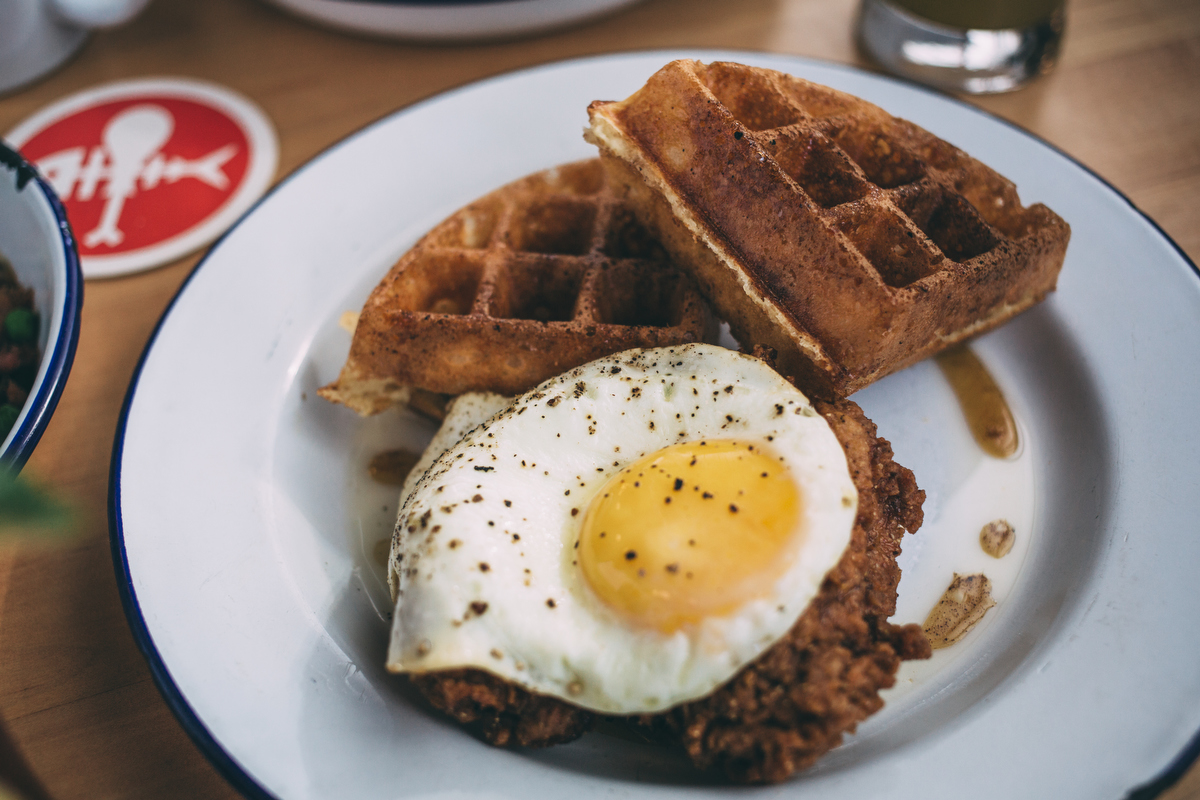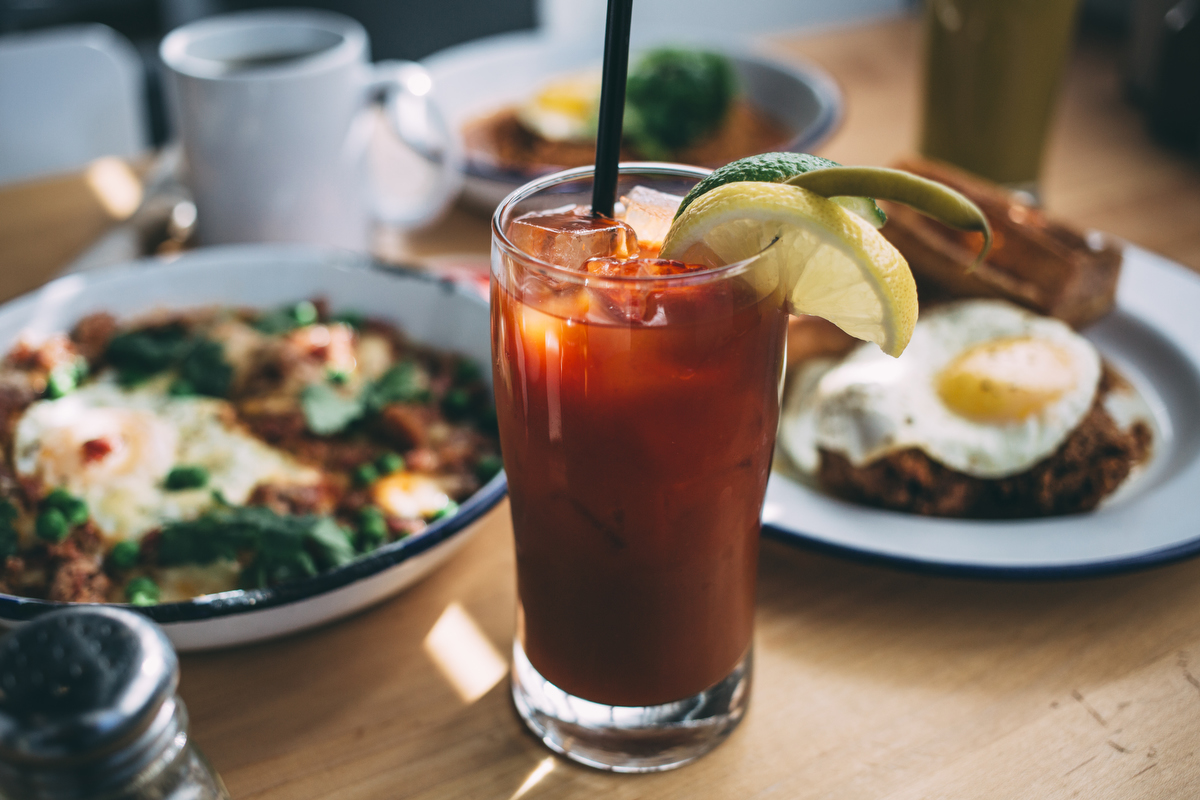 $

13
CEVICHE
Lime-Cured Mahi Mahi, Morita Chile, Tomatillo, Cilantro, Sun Gold Tomatoes, Red Onion, Avocado Mayo, Served w/ Tortilla Chips
½ Pound $12 / Full Pound $23
PEEL-AND-EAT SHRIMP
Chilled Gulf Shrimp, served w/ Cocktail Sauce
½ Pound $12 / Full Pound $23
$

7
PIMENTO CHEESE DIP
House-Made Pimento Cheese, Dill Pickles, Grilled Bread (vegetarian)
$

8
CHICKPEA SALAD
Green Pipian Dressing, Cotija Cheese, Sun Gold Tomatoes, Crispy Pepitas, Pickled Red Onions, Pea Shoots, Cilantro (vegetarian)
$

11
PONDEROSA SALAD
Werp Farms Little Gem Lettuce, Beefsteak Tomatoes, Bacon Lardons, Red Onion, Aged Cheddar, Creamy Poppyseed Dressing
$

11
VEGETABLE CLUB w/ House-Made Potato Chips
Pickled Beets, Radishes, Cucumbers, Herbed Cream Cheese, Three Sisters Garden Pea Shoots, Greens, Mustard Vinaigrette (vegetarian)(Add St. James Smoked Salmon +4)
$

6 - $32
GRILLED AMISH CHICKEN
¼ Dark or ¼ White, ½ Chicken, Whole Chicken or Skillet w/ Texas Toast and Mashed Potatoes
$

4
BAKED BEANS
Navy Beans, Brown Sugar, Molasses, Cider Vinegar, San Marzano Tomatoes
$

6
MAC & CHEESE
Rotini, Aged Gruyère, Cheddar, Cheez-It Bacon Breadcrumbs
$

5
MASHED POTATOES & RICH GRAVY
Russets, Butter, Cream w/ Rich Chicken Gravy
$

4
SOUTHERN CREAMY SLAW
Carrots, Red Onions, Crème Fraîche (vegetarian)
$

4
TEXAS TOAST
Pain de Mie, Butter, Spices (vegetarian)
$

6 - $32
FRIED AMISH CHICKEN
¼ Dark or ¼ White, ½ Chicken, Whole Chicken or Skillet w/ Texas Toast and Mashed Potatoes
$

12
FRIED CHICKEN SANDWICH w/ House-Made Potato Chips
Boned-Out Fried Amish Chicken Thigh, Slaw, American Cheese, Hot Sauce, Aioli, North Star Pickles
$

12
CHICKEN & WAFFLE
Belgian Waffle, Fried Chicken Thigh, Maple Brown Butter, Sunny-Side Up Egg
$

9 - $30
FISH FRY
3, 6, 9 piece or Basket w/ Texas Toast and Slaw
$

12
FISH SANDWICH w/ House-Made Potato Chips
Beer-Battered Fish, Slaw, American Cheese, Hot Sauce, Aioli, North Star Pickles
$

6
FRIED VEGETABLE BASKET
Tempura-Fried Mushrooms, Onions, Zucchini, Pickled Banana Peppers, Served w/ Buttermilk Dressing
$

6
HUSH PUPPIES
Slagel Family Farm Ham Hock, Cream Cheese, Scallions, Harissa Aioli, Three Sisters Garden Cornmeal
$

6
POPCORN CHICKEN
Hand-Cut, Brined, and Breaded Served w/ choice of Dipping Sauce
$

9
PARSON'S HOT
2 Piece Spicy Fried Chicken, White Bread, Pickles [Limited Quantities, Please Check With Your Server On Availability]
$

12
HOT CHICKEN SANDWICH w/ House Made Potato Chips
Chicken Thigh Tossed in our Parson's Hot Blend, Slaw, American Cheese, Hot Sauce, Aioli, North Star Pickles
$

10
PARSON'S DEMON-STYLE
2 Pieces Spicy Fried Chicken, White Bread, Pickles [Limited Quantities, Please Check With Your Server On Availability]
$

13
DEMON-STYLE CHICKEN SANDWICH w/ House-Made Potato Chips
Chicken Thigh Tossed in our Parson's Hot Blend, Slaw, American Cheese, Hot Sauce, Aioli, North Star Pickles
$

6
COBBLER
Seasonal Fruit + Whipped Cream
$

6
BANG BANG PIE
Ask your Server for Today's Selection
$

7
SEASONAL COBBLER
Local Fruit + WHipped Cream
$

10
CHICKEN & BISCUIT
House Biscuit, Chicken Thigh, Arugula, Mustard Vinaigrette, Poppyseed Dressing, Parson's Red HotAdd a Slagel Family Farms Egg +1.50Add Cheese +.50
$

12
CHICKEN & WAFFLE
Belgian Waffle, Fried Chicken Thigh, Maple Brown Butter
$

10
PIMENTO CHEESE SCRAMBLE
3 Scrambled Slagel Family Farms Eggs, House Pimento Cheese, Chives, served with Toast and Hash Browns (vegetarian)
$

12
HUEVOS RANCHEROS
Stewed Pintos, Crispy Toastada, Guajillo Chile Sauce, Chihuahua Cheese, Sunny Egg, Avocado, Cilantro, Red Onion
$

15
SMOKED SALMON VEGGIE CLUB
St. James Scottish Salmon, Pickled Beets, Radishes, Cucumbers, Herbed Cream Cheese, Three Sisters Garden Pea Shoots, Greens, Mustard Vinaigrette
$

7
BELGIAN WAFFLE
House Preserves, Whipped Cream, Powdered Sugar
$

3
HASH BROWNS
Side Order
$

6
LOADED HASH BROWNS
Bacon, Griddled Onions, American Cheese, Crème Fraîche, Scallions, Hot Sauce [add an Egg + 1.50]
Reservation Policy
Parson's Chicken and Fish is first come, first served. Walk-in groups of all sizes are happily accommodated all day, every day.
Groups of 6-12 are able to reserve indoor tables via Resy at both the Lincoln Park and Logan Square locations.
For groups of 12 or more, please email events@parsonschickenandfish.com.